How to extend Image File or High Availability device
Posted by vitaliy kapshytar on April 23, 2015

Symptoms
StarWind image file is out of space or might be out of space in the nearest future.
Steps
In StarWind Management Console right-click on the device that should be modified and choose Extending Size of HA (High availability) Device/Image File Size.

Then specify disk space that you want to add and click "Finish" button.
Alternatively, you can use the PowerShell script to extend HA device. The script example is available in the StarWind installation folder. Default location is "C:\Program Files\StarWind Software\StarWind\StarWindX\Samples\powershell\ExtendDevice.ps1"
Note: HA/standalone device can be extended, but cannot be shrunk. Works for version 6 and newer.
But it is not enough to get an extra space for NTFS/VMFS partition, since StarWind image file just emulates physical drive and now it got bigger, therefore partition on top of image file can be extended as well.
NTFS (CSV) can be extended via Disk Management Console on a live production server with no downtime. This operation should be performed from the owner of the CSV.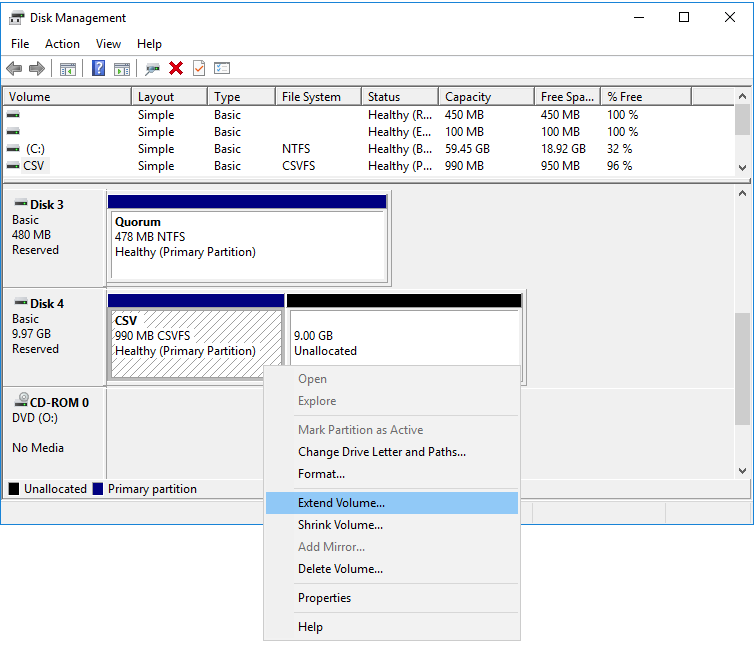 VMFS can be extended on the same fashion. Click on Properties button will open the following window. Click on Increase button and follow the wizard.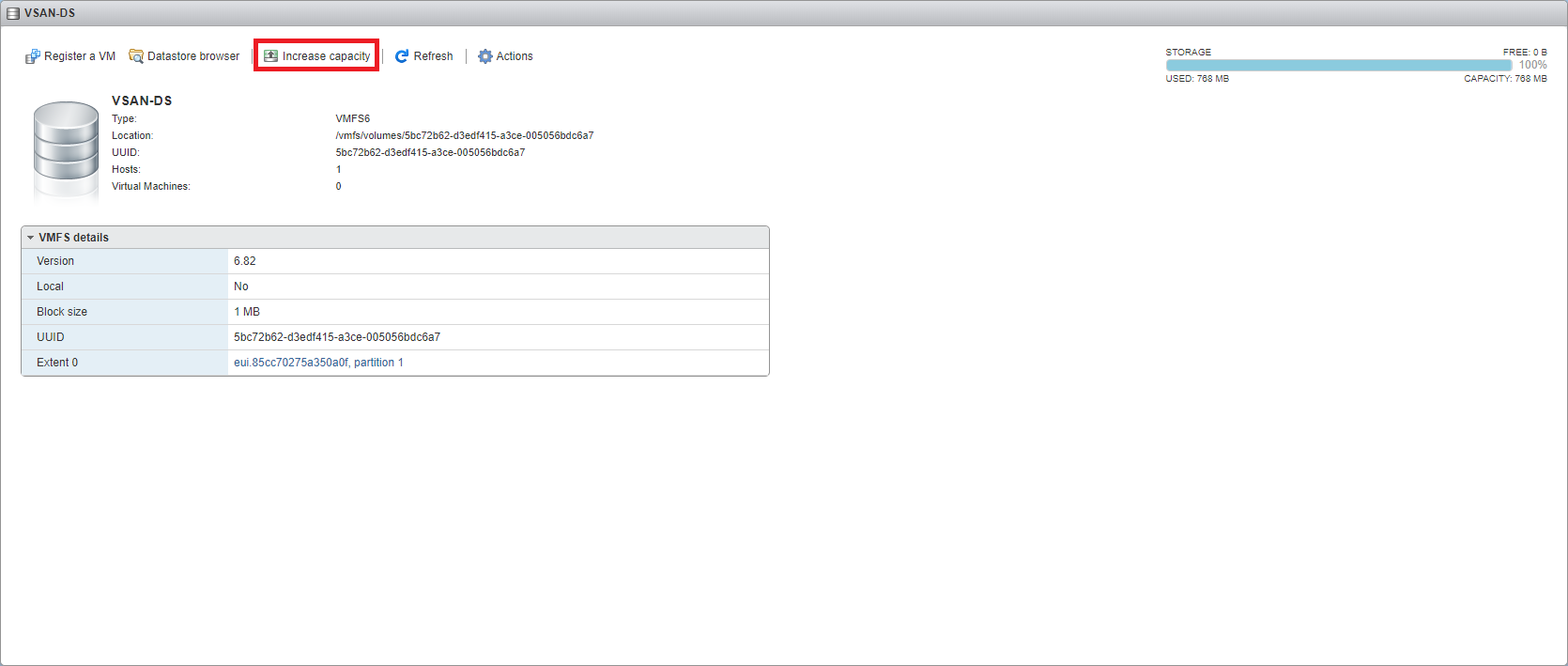 Request a Product Feature
To request a new product feature or to provide feedback on a StarWind product, please email to our support at support@starwind.com and put "Request a Product Feature" as the subject.